July 16, 2020
back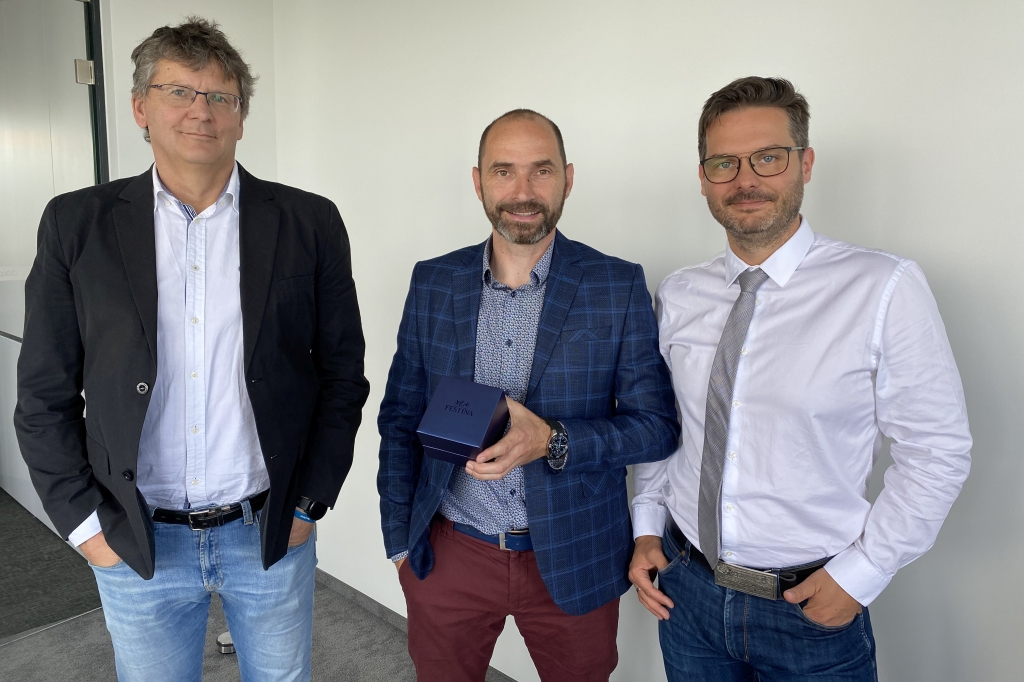 20 years' seniority
We talk with Błażej Drażba, Regional Sales Manager, celebrating 20 years at Dalpo, about the beginning of his career, growth and change, sprinkled with a hint of positive memories.
Q1: First of all, congratulations on your anniversary! 20 years is no mean feat, so kudos to you. When you came to Dalpo, did you expect to celebrate such a round anniversary?
BD: Thank you. Certainly coming to Dalpo I did not expect such an anniversary. At the time I didn't know what I would be doing in two days' time.
When I started the job I thought that in a sales position you had to change it every 2-3 years…. That's what they wrote in the books at the time. Over time, I noticed that it was Dalpo's company that was changing at a rapid pace, and at the same time I was aware and felt that I had a lot of influence.
Q2: What were your beginnings? What position did you start with at Dalpo and how has your career path changed over the years?
BD: I started as a sales representative in a small region, then my region of operation expanded to as much as 1/2 of Poland.
After a few years I started to manage a team of several mobile salesmen who operated in the wholesale market, I also coordinated the customer service department.
A few years ago, the wholesale and B2B divisions were merged and I then took on the position of Sales Director for Poland.
When Maciej Orzechowski, Sales Director, joined us, we changed the structure and I now hold the position of Regional Sales Manager 1/2 Poland.
Q3: Twenty years is a long time, of course, but you certainly remember some special moments or situations that have stayed in your memory. Which memories do you return to most fondly?
I think everyone in our team (those 20 years old) fondly remembers the time when there were 10-15 of us on board. The family nature of the company was evident on everyone's face. The atmosphere was unique. On the other hand, I now feel proud to tell clients and friends that there are now more than 300 people working at Dalpo.
An interesting moment which I remember fondly was a visit with Maciej Kłos to the newly acquired production plant in Rosnow. There were two large halls standing there at the time, which were to be adapted for production. We knew that in one there would be a newly purchased hot-melt machine, and in the other…. ?? Maciej concluded that we would either rent it or make a tennis court 🙂
After two years there were about 100 pallets of goods standing on the tennis court, and another storage hall was already under construction…. Dalpo is really growing fast 🙂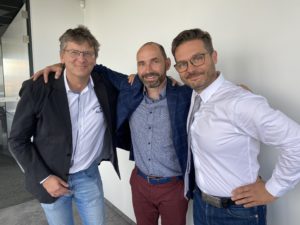 Q4: You came to Dalpo at the turn of the century, these were obviously very different times to the present. How has the market changed over the years? What has been key from your perspective?
BD: I think, as in any industry, information is accelerating. Technology is developing. At the very beginning, I used to do my weekly work report on an A4 sheet of paper, prepared by Ms Maria Borkowska (she was my direct supervisor at the beginning), but now we have a CRM that connects all departments and is growing all the time with Dalpo. The salespeople work mainly in this programme, in addition to which there have been accounting and warehouse programmes and probably a few more I don't know about.
At the beginning of the century everything was done on the phone now we are guided by proper procedures and COMMUNICATION RULES, whoever has read this knows what I am talking about 🙂
But there are things that have survived from those days, e.g. Dalpo's price list, which I modified at the beginning of the job, has hardly changed, excel is timeless 🙂
Q5: We are now facing a situation that has not happened before. What does your work look like now, in times of pandemic? Has much changed?
BD: I think the answer to the previous question explains a lot. New technologies, programmes like skype, ZOOM and others allow us to meet with employees, clients or are used in the recruitment process.
With these tools we can work in home office mode.
Of course, this is not a substitute for direct contact with clients but it allows us to maintain relationships and serve clients on an ongoing basis.
Q6: Last year Dalpo also celebrated a round anniversary – it was the 30th anniversary of your business. As an experienced employee, what would you wish for the company's continued growth in the coming years?
BD: Dalpo is a well-organised company. The people who make it up look to the future and are willing and ready to develop it. It is my dream that we, as Dalpo, start to appear in completely new industries, and this is what I wish for our company.
Q7: And to yourself? Any wishes for another round anniversary? 🙂
BD: Despite 20 years in one company, I have never had a feeling of stagnation or boredom, I am a person who cannot sit still, I like things to happen and change. I love meeting new people and their experiences.
So far, this is what I have been getting from Dalpo. That's why I wish it wouldn't change, I'm tempted to touch something new again…