December 4, 2021
back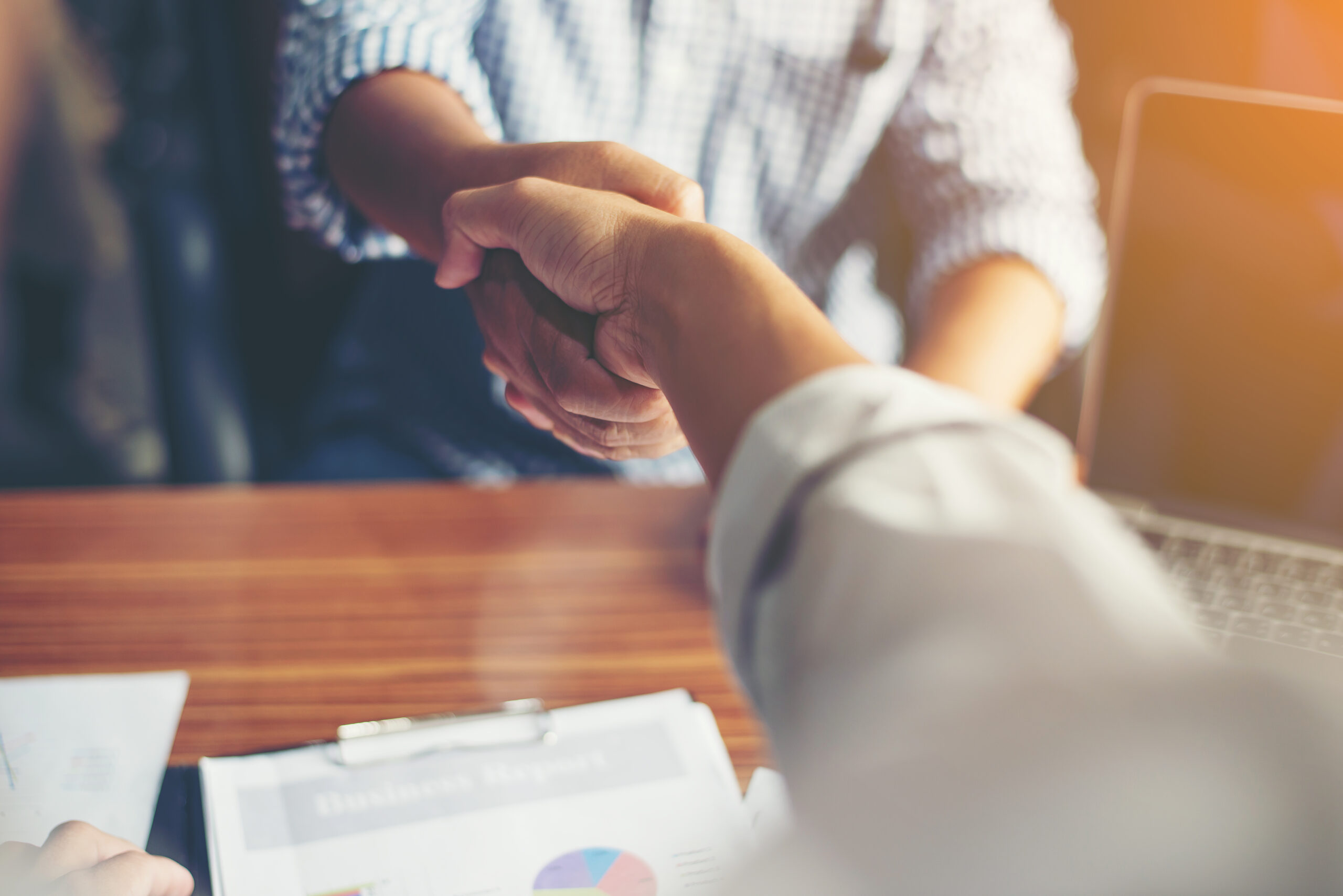 We present a new Commercial Director.
Business People Handshake Greeting Deal at work.
At the beginning of October, we welcomed Alicja Jankowska on board, who took the position of Commercial Director. What is his professional experience, who is he privately and what are his goals? Alicja answered these and other questions.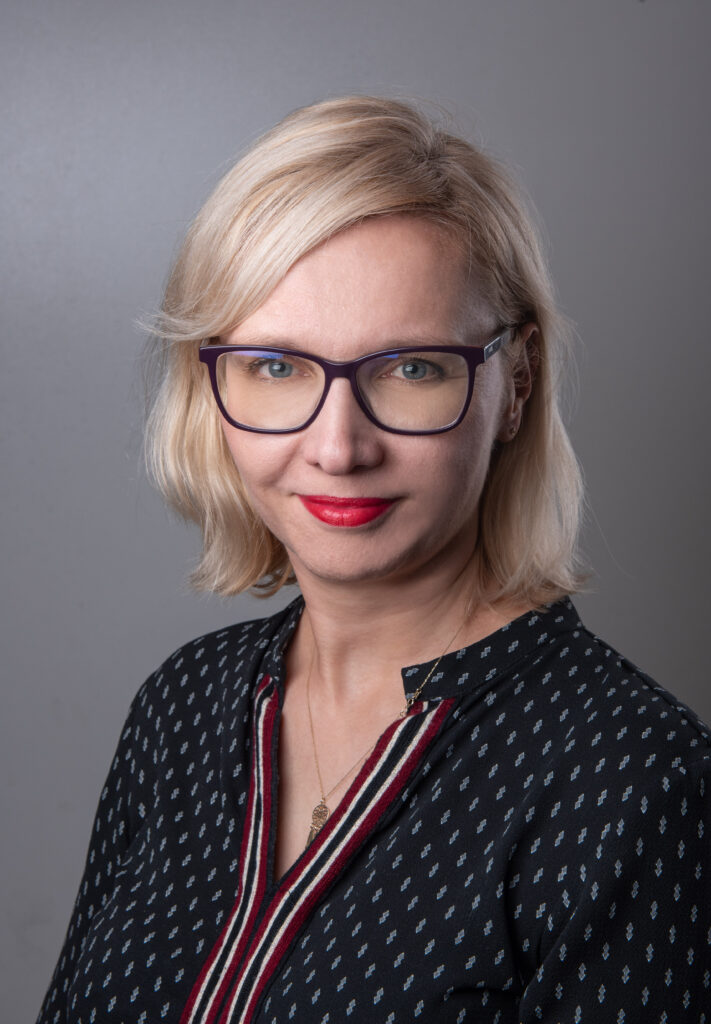 Q1: Welcome aboard the Dalpo! You joined us at the beginning of October, so what's your first impression?
AJ: The first impression is very positive. My observations from the interview are confirmed – Dalpo is a very dynamically developing company with great potential, in which there is an unusual, family atmosphere.
Q2: Please tell us more about yourself? How has your professional career been so far? Where did you come from?
AJ: I came to Dalpo directly after finishing my work at Bolsius, a company producing candles and candles, where I was the Marketing Director of Eastern Europe for a year and a half. It was a fantastic adventure, complementing my sales competences. With the exception of my job at Bolsius, my professional activity is focused on sales. I built my experience in the York company, which produces cleaning articles (which is Dalpo's client). There I started as Export Manager, then I became the Export Manager East, then Sales Director. The Russian-speaking markets are the closest to me, I was responsible for the development of York's foreign companies (production in Belarus and commercial in Moscow). However, I also have a lot of experience in cooperation with Western clients. I am no stranger to the meanders of cooperation with retail chains, including construction ones, which I hope will help me develop Dalpo sales.
Q3: What would you describe as your greatest professional success with previous employers? What are you most proud of?
AJ: I am proud to have created two candle collections at Bolsius, dedicated to the markets of Central and Eastern Europe. One of them – the Sensilight collection – was to be a response to the needs of small shops, which we offered a compact offer of the most popular products in the best-selling fragrances. The second collection is the Christmas collection, decorative and scented, inspired by the golden lace motif and the Nutcracker ballet. I know that both collections are popular not only with customers from Eastern Europe, but also in Germany, USA, Canada and Great Britain. I keep my fingers crossed for the sales results!
When it comes to successes in York – winning new contracts (e.g. an international private label contract for the ADEO group – the owner of Leroy Merlin, promotional sales in Biedronka, Lidl, Rossmann) and the dynamic development of the commercial company in Moscow, in which I had a large share . The establishment of the subsidiary in Moscow was a process that involved taking over the people and market of York's largest distributor in Russia. It was associated with a great managerial challenge for me, as a person who, from being a supplier, had to become the boss of Russians older than me by age and experience. In addition, it coincided with the currency crisis in Russia and the generally very unstable market situation. The most important thing, however, is that we managed it together, and when I left York, the Russian company had a turnover three times higher than at the beginning after the acquisition. It is important that I have very good relations with York Ru's associates until today – these are relationships based on mutual trust, respect and sympathy. And I think the interpersonal relations with my friends, both from York and from Bolsius, are the greatest source of pride for me.
Q4: And something more private about yourself? What are you interested in, what are your passions?
AJ: Privately, I am a mother of two sons (the older one is 8, the younger – 6) and my world revolves around them? I love traveling (especially those that give me the opportunity to change the climate, taste a different culture and cuisine). Every day I fulfill myself by cooking – I like to try new flavors and experiment a little in the kitchen.
Q5: Thanks for your reply. Let us now move on to Dalpo specifically. After the first few weeks, do you feel that you have a lot of work ahead of you?
AJ: After the first few weeks, I know that I have to learn a lot. The biggest challenge for me will certainly be getting to know the nuances related to the range, possibilities and production limitations, getting to know people and processes in the company. I am comfortable with the fact that sales in the company are very good, so there is no pressure on the result. Nevertheless, the time when sales are going well should be used to make things even better in the future. After these three weeks, I can see how much potential this company has – I see great opportunities in the development of sales of certain assortment groups in new distribution channels (for example, specialist tapes in retail chains). I will certainly use the contacts gained in previous companies to intensify sales in Dalpo.
Q6: And what projects (tasks) have the highest priority for you now? What are you going to do first?
AJ: First of all, I need to get to know my team, customers, market, assortment. As for specific plans – I intend to focus on building a consumer brand in specialist tapes, the offer of which I would like to propose to retail chains. It is an ambitious project, but in my opinion it is necessary to complete it in a short time.
Q7: Any goals for the next six months or a year? Have you set something up yet?
AJ: The first target is the consumer brand just mentioned. Besides, I am facing an intense period of setting goals for the Sales Department. Surely I won't be bored?
Q8: What is there to wish you for the next time?
AJ: Open mind and health for me and my family?
Q9: This is what I wish for you! Thank you very much for the interview!
AJ: Thank you too.