September 28, 2021
back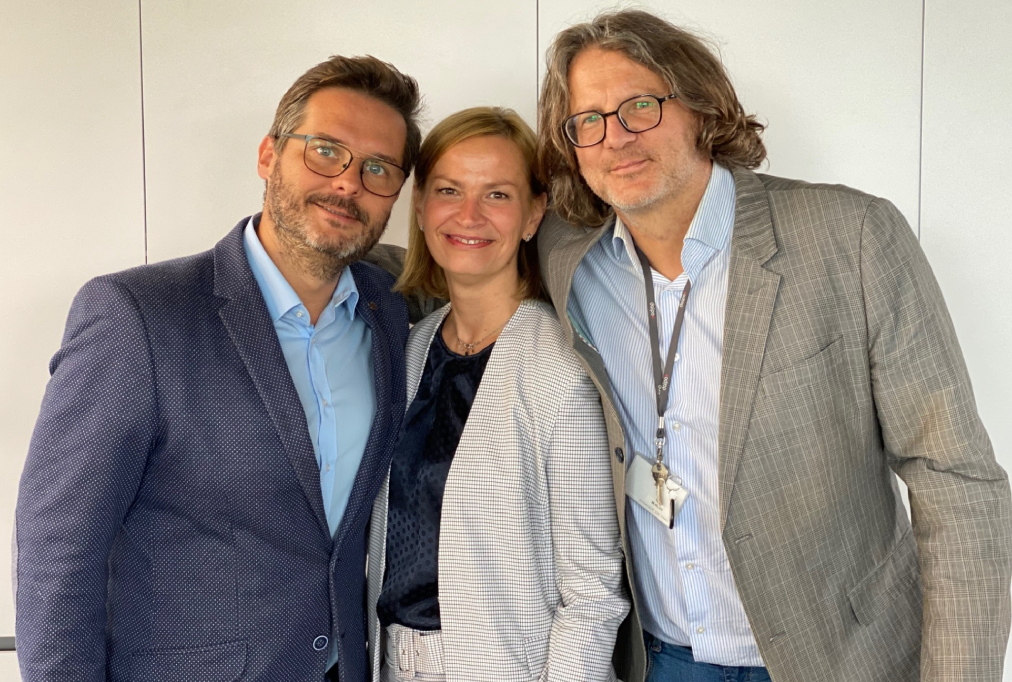 20th anniversary
We talk to Magdalena Stefaniak, Managing Director at Dalpo Labels, who is also celebrating her 20th anniversary at the Dalpo Group, about the beginnings of her work, development, changes, as well as plans for the future.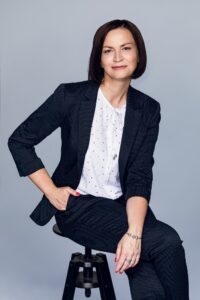 Q1: First of all, congratulations on your anniversary! 20 years is no mean feat, so words of appreciation are due. When you came to Dalpo, did you expect to be celebrating such a round anniversary?
MS: oh, certainly not 🙂 Dalpo was meant to be an adventure for a moment… and that moment is still going on
Q2: What were your beginnings? What position did you start with at Dalpo and how has your career path changed over the years?
MS: Dalpo has grown and I have grown with it.
I started in the Customer Service Department, then I was a salesman until I was promoted to Sales Manager. At the next stage, I became product manager for protective films and, since 2011, I have been involved with self-adhesive labels.
Labelling is no longer just about sales, but also about organising and supervising everything around it, such as purchasing, technology and machinery.
Q3: Twenty years is a long time, of course, but there must be some special moments or situations that you remember. Which memories do you return to most fondly?
MS: A spell of memories, a lot of memories… I certainly remember the first order for packaging tape from Dalpo. The same happened a few years later with the labels… I still remember the first customer, the agreed price or the delivery date 🙂
Q4: You came to Dalpo at the beginning of the 21st century, these were obviously very different times to the present. How has the market changed over the years? What has been key from your perspective?
MS: Certainly different times… fax, telephone and face-to-face meetings – that's what business was like. Today, new technologies have changed the world and Dalpo. Fortunately, we have not been left behind and are keeping up with these changes without any problems.
Q5: The Labels division, now Dalpo Labels, or self-adhesive label production, is a very important business throughout Dalpo. What challenges do you face in your daily work and what goals do you set for yourself?
MS: I am an incorrigible dreamer, and dreams are goals with deadlines 🙂 I try to infect others with these professional dreams and by doing so we sail together into wider and wider waters.
Q6: You have now taken up the position of Managing Director at Dalpo Labels, on which I congratulate you. How do you feel in this new role? Any initial plans or goals?
MS: Thank you, a new position also means new challenges. I am committed to the continuous development of Labels, hence I try to keep up to date with new technologies or global trends. I certainly pay special attention to the "eco" direction and the development of products in this category.
Q7: Dalpo is a company with more than 30 years of tradition. As an experienced employee, what would you wish the company for the coming years?
MS: Definitely development, further and continuous development 🙂
Q8: And for yourself? Any wishes for the next round anniversary? 🙂
MS: Development together with Dalpo (I hope I can keep up). Development brings good changes and thus no boredom 🙂
Q9: Thank you for the interview and I wish you all the best and every success!
MS: Thank you as well.